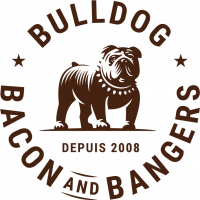 Bulldog Bacon and Bangers has been in business since 2008 producing and selling high quality pork products using locally sourced, and where possible, organic ingredients. In August 2017 we acquired the business from our friends Paul and Geoff and vowed to continue its traditions of producing high quality fare and promoting English cuisine in the South of France. Luckily Paul is staying with us to make sure we get things right from the beginning.
It has been a life long ambition of ours to live and work in the south of France and after over twenty five years of living in various countries around the world we decided to return to Europe and start a new life in our beloved France. We are known amongst our friends and family as complete and utter "foodies" and purchasing this business has allowed to do something we both love and are passionate about – meeting new people and producing good wholesome food.
The business was already successful when we purchased it and we will continue to produce the much loved products that Bulldog Bacon and Bangers has become renowned for over the years. We shall also be adding some of our own favorites to the product mix and hope that you, our loyal customers, will embrace these also. Be sure to look out for our Sausage of the Month where each month we will make a batch of bangers with special seasonings carefully selected for the time of year. We do not import our meat from the UK and use only the best quality locally sourced pork from our good friend Frank at Ferme Lalaque in Sauveterre or directly from the abbetoir in Tarbes. All our meat is traceable from farm to market. All our sausages contain at least 70% meat and are hand made using traditional recipes and cures to provide the taste you would expect from your local British butcher. Our bacon is dry cured with no additives ensuring the highest quality and taste. When possible we use organic ingredients including herbs, vegetables and alliums from our own garden.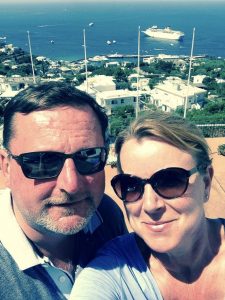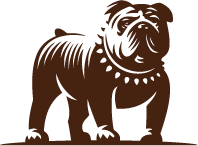 We hope you like our new website and encourage you to set up your account and follow us on social media. As with all things new our digital presence is a work in progress so please bear with us – we would love to hear your feedback and suggestions.
We are now operating at our new state of the art facility at our property in Haget. Use our Contact and Locations page to see exactly where we are. We do sell products directly from our facility so if you are in the neighbourhood drop by for a chat and a cup of tea.